Tarmac has developed a new permeable concrete called Topmix Permeable that can withstand up to 880 gallons of water at a time.  Topmix Permeable is based of an existing permeable concrete, but has been built to withstand the weight of traffic.  It is intended to be implemented in urban areas to reduce flash floods.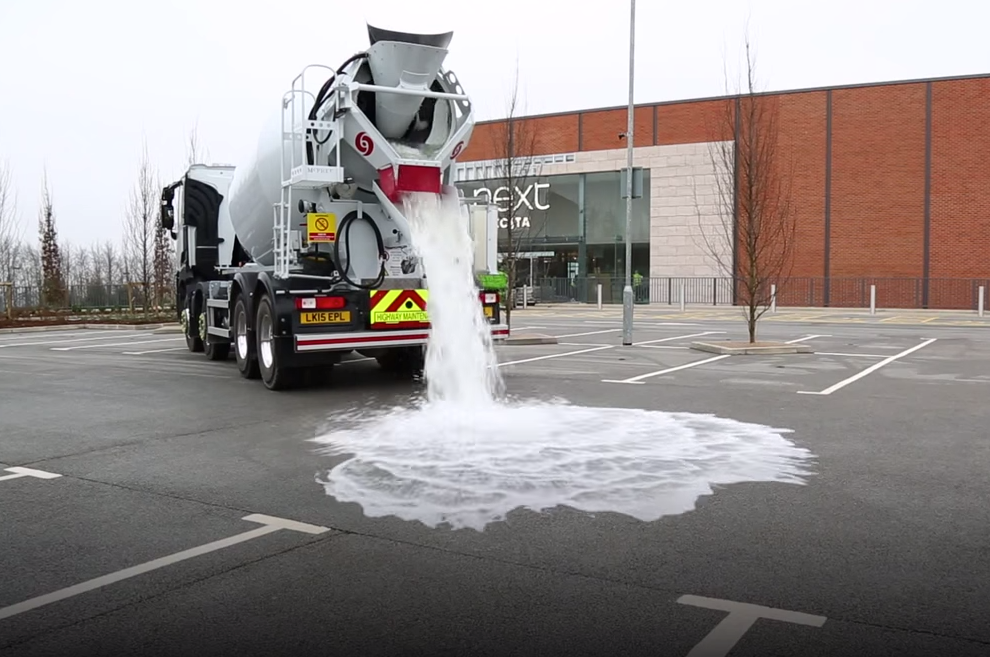 But what if we could use it on a racetrack?
What if there was little to no worry about hydroplaning?
Yes, there are questions to be asked.  Could Topmix withstand the heat of racing?  How slippy would it be in the wet (it's still concrete, after all)?
Some tracks are beginning to pay more attention to getting the most drainage as possible, such as in the Watkins Glen paving project where extra care is being paid to the drainage issues.  Watkins Glen posted this video of water permeating the new base layer of the track surface.  It is still an asphalt base layer, not like Topmix, but is heading in the right direction.
Unfortunately, Topmix Permeable is unable to withstand cold and freezing temperatures, eliminating the possibility of use in the Northern states, but it opens up new doors.  Hopefully, they will be able to formulate a compound that will hold up in colder temperatures and be able to withstand the rigors of racetrack use.